Welcome
Welcome to the website for the Montana Meeting on Fundamental Optical Processes in Semiconductors (FOPS)!
We have selected a unique site for the July 2007 Montana meeting: Big Sky, Montana. This spectacular alpine location in southern Montana is located in close proximity to the west entrance of Yellowstone National Park. The secluded location offers great atmosphere for intense scientific discussion and exchange of resent research results, as well as ample opportunity for all levels of outdoor activities. We plan to organize sessions in the morning and evening, leaving open the afternoon hours for maximum outdoor time in these remarkable surroundings. Big Sky is within convenient distance from Bozeman International Airport.
The purpose of this website is to provide you with practical information about lodging, conference and hotel registration, travel to and from Big Sky, and venues in the area for your enjoyment and for those who may be traveling with you. Early conference and hotel registration is encouraged as we have arranged for block of rooms at a conference rate of $125 (plus tax), significantly lower than the regular room rate. The conference price applies until the rooms in the block have been reserved after which regular rates will go into effect. There are also more upscale rooms and suites, as well as rooms with three double beds (suitable for families or a group of students) available at a reduced conference price.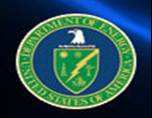 Meeting Goals
The aim of the conference is to bring together the leading international groups working in semiconductor optics in a workshop format to present recent exciting results and to discuss the future directions of the field.
Fundamental optical processes in semiconductors are of central importance for both basic science and applications. The field provides the foundation for all of semiconductor optoelectronics and photonics. As such, it encompasses enabling technologies for future generation devices; advances in technology, materials growth, and measurement techniques continue to stimulate great activity in the field. In addition, many issues of considerable general interest in contemporary optical physics are addressed by this meeting. The Montana FOPS meeting succeeds the Alaska Meeting on Fundamental Optical Processes in Semiconductors (AMFOPS, Girdwood, Alaska, August 2001) and the Colorado Meeting on Fundamental Optical Processes in Semiconductors (FOPS, Estes Park, Colorado, August 2004).
The format of FOPS meetings is by design unusual, but is similar to the well known Gordon conferences. Specifically, all talks are invited, and contributed papers are given in posters. The talks are limited to 25 minutes, and there will be additional time for general discussions. Meals including breakfast and lunch are communal, and FOPS meetings are held in locations noted for their beauty and, apart from nature, lack of distractions. This format is intended to foster debate and a broad discussion of future directions as well as current results.